Making Every Space
Luxurious & Extraordinary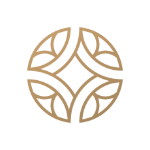 We strive to inspire you on your next renovation project and be openly transparent about what technologies will help you build your ideal space that is filled with collaborative, high-quality technology.
We have created different environments for our customers to see what luxury should look, feel, and be like. Using our undying love and experience for Lighting Design and home automation technology.
Understanding what the space is for, the sensations it should evoke, and how it may help you be more productive are all part of the consultative approach we always take to ensure that everything is perfect just for you.
Creating dazzling, modern and deluxe places.
Our Set Of Solutions
The all-in-one interior technology agency for making elegant spaces
Consultation
Our consultation will assist us in determining what technology and products are required to meet your personal needs.
Automation
Make your space work for you rather than against you.
Luxury Lighting
Lobond is a leading premium brand that provides clients with State of art lighting solutions.
Installation
To ensure quality we take an efficient, simple and collaborative approach.
Lobond implements home automation solutions that make your space relaxing, cozier, funnier, collaborative, safer through interactive and entertainment technology.
We work with the best brands and technology suppliers out there to ensure the highest quality of our home automation solutions.